About Phinney
Established in 1943, Phinney Tool & Die Co. operates a 25,000 sq. ft. facility that includes a 4,800 sq. ft. assembly bay. Our plant in Medina, New York, next to the historic Erie Canal, is centrally located between Buffalo and Rochester. Phinney Tool & Die has provided tooling, dies and press lines as well as installation and service throughout the world from North and South America to Europe and Asia. Phinney Tool & Die is ISO Certified.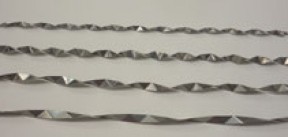 Turbulator Production
Turbulators, or Mixer Strips, are mechanically twisted strips of stainless steel used in secondary heat exchangers for high efficiency forced air heating systems. Since 1992 Phinney Tool & Die has been the preferred supplier of Turbulators to the leading manufacturers of HVAC equipment and is currently producing Turbulators of various twists and lengths for heat exchangers with 1/2" and 3/8" diameter tubing. Phinney's tooling engineers will be pleased to work with your HVAC engineers to design and build Turbulators to suit your particular specifications. From prototypes to millions of parts, Phinney has the engineering knowledge and the production capacity to exceed your expectations.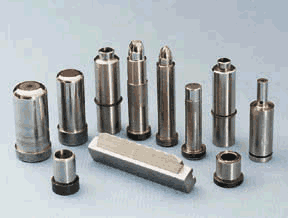 Retrofit, Repair and Spare Tooling
Whether you are equipped with tooling and dies from Phinney or another manufacturer, we can provide retrofit and repair services and produce spare tooling to enable you to maintain efficient production. We can retrofit fin dies for the addition or change of enhancement. Our spare tooling capability includes pierce punches, die inserts, row-slit blades, edge-trim punches and enhancement tooling.
High-Precision Systems
Call on Phinney for special capability to meet your requirements for high-precision fin dies, automatic press systems, special machinery, plus retrofit, repair and spare tooling. We offer an unmatched combination of technology, craftsmanship, JIT delivery, competitive pricing and technical support. Whether you need replacement tooling or a single source for turnkey press lines, you can depend on Phinney.